Welcome to Our Parts Department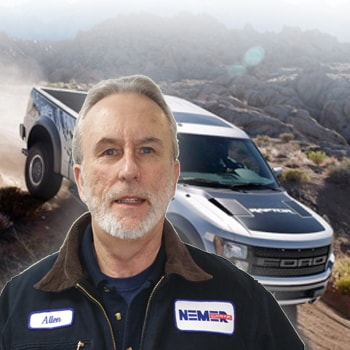 Nemer Ford's Department  maintains a comprehensive inventory of high quality genuine OEM parts. Our highly knowledgeable staff is here to answer your parts inquiries. Should we not carry a part for which you're searching, we can always order it for you and receive it within a timely manner.
Parts Manager Allen Perkins
Years of Experience: 25 years at Nemer Ford, 40 years in automotive industry.
Favorite Thing About Your Job: Providing assistance to customers, to get vehicles back on the road as quickly as possible.
Hobbies: Musician, drums and bass guitar, making music, love spending time with two dogs, hiking in the great outdoors.
Family, children, community involvement: Wife Christina (married 32 years). Daughter Natasha is a teacher of special needs children in Baltimore.